100% zuivere wei-isolaat van grasgevoerde Europese koeien, 7 gram BCAA en 26 gram eiwit per scoop. 
Regular price
Sale price
$42.00 USD
Unit price
per
Sale
Sold out
Gratis sample

Bij elke bestelling ontvang je een gratis sample. Selecteer vóór het afrekenen, in je winkelwagen, een gratis sample naar keuze.
Beschrijving

ISOLATE is de ultieme keuze voor wie streeft naar een hoogwaardige proteïnebron. Met een indrukwekkende 26 gram puur eiwit per scoop, levert ISOLATE krachtige ondersteuning voor jouw fitnessdoelen. Deze formule is gebaseerd op de zuiverste wei-isolaat, wat resulteert in een optimale opname en benutting door je lichaam.

De toevoeging van 7 gram BCAA (Branched-Chain Amino Acid) zorgt voor een snel herstel na intensieve trainingssessies en bevordert spiergroei.
Ingredients

Ingrediënten: Wei proteïne isolaat (melk, soja lecithine), verdikkingsmiddel: (xanthaangom), aroma, mager cacao poeder (Cappuccino, Chocolade, Cookies & Cream), natuurlijke vanille extract (Vanille) natriumchloride, zoetstof: (E955 sucralose), natuurlijke kleurstoffen: bèta caroteen (Banaan), Chlorofylline (Pistache), rode biet (Aardbei).

Voedingswaarden per portie (30 gram): Energie 466 kJ/111 kcal; Vetten 0,3 g, waarvan verzadigd 0,2 g; Koolhydraten 1 g, waarvan suikers 0,3 g; Vezels 0 g; Eiwitten 26,3 g; Zout 0,2 g.

Voedingswaarden per 100 gram: Energie 1554 kJ/371kcal; Vetten 1 g, waarvan verzadigd 0,7 g; Koolhydraten 3,2 g, waarvan suikers 1 g; Vezels 0 g; Eiwitten 87,5 g; Zout 0,6 g.

Aminozuurprofiel per 100 gram
Alanine 3,4 g; Arginine 6,8 g; Asparaginezuur 8,5 g; Cysteine 1,3 g; Glutaminezuur 13,4; Glycine 3 g; Histidine 2,0 g; Isoleucine 3,9 g; Leucine 6,8 g; Lysine 5,4g; Methionine 1,0 g; Fenylaline 4,4 g; Proline 3,3 g; Serine 3,8 g; Threonine 2,8g; Tryptofaan 0,5 g; Tyrosine 3,2 g; Valine 4,2 g.
Hoe gebruik je mij?

Neem naast je dagelijkse voeding 1 tot 3 keer per dag één schep Isolate met 300ml water of jouw favoriete (plantaardige) melk.
Shipping & Returns

Bestellingen die op werkdagen vóór 18:00 worden gedaan, proberen wij dezelfde dag nog te verzenden.

De vermelde prijzen zijn exclusief verzendkosten. De verzendkosten bedragen:
€ 6,95 voor bestellingen onder de € 50,-
Gratis voor bestellingen vanaf € 50,-

Levering verloopt via de postbode of pakketbezorger van PostNL. Over het algemeen zal de aflevering de eerstvolgende werkdag tussen 9:00 en 18:00 plaatsvinden. Helaas kunnen wij het moment van aflevering niet garanderen.

We vervangen alleen defecte of beschadigde artikelen. Als je een artikel wilt ruilen tegen hetzelfde artikel, stuur dan een e-mail naar info@greenfuel.shop en stuur het artikel naar Parallelweg 128 A-11, Beverwijk, Noord Holland, 1948NN, Nederland.
View full details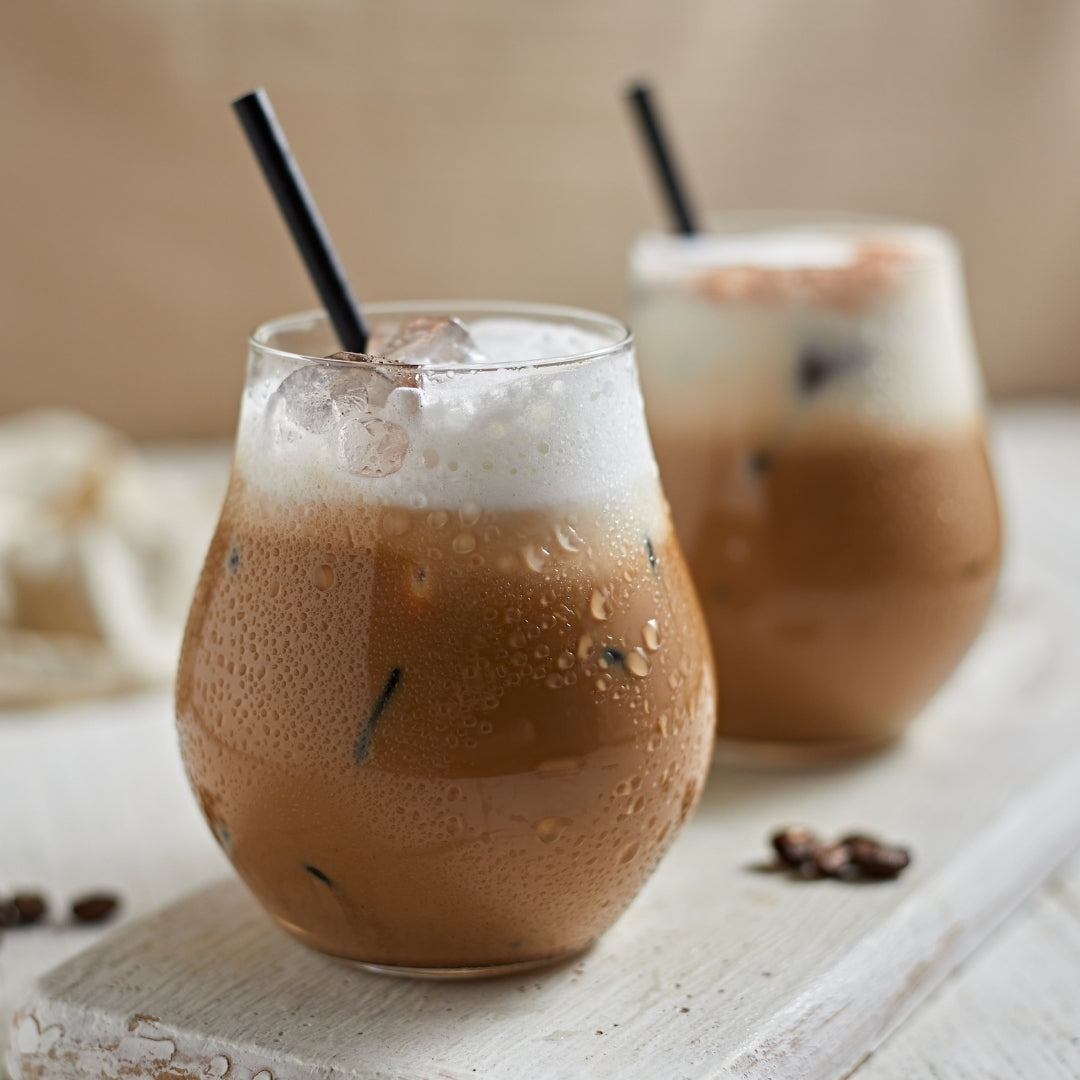 Meer dan een proteinshake
Lees over de voordelen van een whey isolaat en ontdek of onze whey isolaat bij jou past.
Meer weten
Veelgestelde vragen
Waarom Whey Isolaat?

Whey Isolaat is een populair eiwitsupplement vanwege verschillende voordelen:

Hoog Eiwitgehalte: Whey Isolaat bevat meer dan 90% eiwit per portie, wat het tot een uitstekende bron van hoogwaardige eiwitten maakt.

Snelle Absorptie: Het wordt snel door het lichaam opgenomen, waardoor de aminozuren snel beschikbaar zijn voor spierherstel en -groei na de training.

Laag in Vet en Koolhydraten: Whey Isolaat ondergaat een extra filtratieproces om het vet- en koolhydraatgehalte te minimaliseren, wat het een goede keuze maakt voor mensen die streven naar een eiwitrijk dieet met weinig toegevoegde calorieën.

Rijk aan BCAA's: Het bevat een hoog gehalte aan vertakte aminozuren (BCAA's), zoals leucine, die cruciaal zijn voor het bevorderen van spierherstel en -groei.

Ondersteunt Spiergroei en Herstel: Dankzij de snelle opname en het rijke aminozuurprofiel is Whey Isolaat uitstekend geschikt voor het bevorderen van spierherstel na trainingen en het stimuleren van spiergroei.

Geschikt voor Gewichtsbeheer: Vanwege de hoge eiwitdichtheid en het lage caloriegehalte kan Whey Isolaat helpen bij het behouden van spiermassa tijdens gewichtsverlies.

Goed Verdraagbaar: Het bevat over het algemeen weinig lactose, waardoor het geschikt is voor mensen met een lichte lactose-intolerantie.

Immuunondersteuning: Whey Isolaat bevat immunoglobuline, wat het immuunsysteem kan ondersteunen.
Wat is het verschil tussen Whey Concentraat en Whey Isolate?

Het belangrijkste verschil tussen beide is de mate van zuivering. Whey Isolate ondergaat een extra filtratieproces om het eiwitgehalte te verhogen en de hoeveelheid vet en koolhydraten te verminderen. Dit maakt Whey Isolate een uitstekende keuze voor wie op zoek is naar een product met een zeer hoog eiwitgehalte en minimaal vet en koolhydraten.
Hoeveel eiwitten heb ik per dag nodig?

De aanbevolen dagelijkse hoeveelheid eiwitten voor volwassenen is ongeveer 0,8-1,2 gram eiwit per kilogram lichaamsgewicht. Voor actieve mensen of mensen die bezig zijn met krachttraining kan het nodig zijn om meer eiwitten te consumeren, tot wel 1,4-2 gram per kilogram lichaamsgewicht. Dit kan echter variëren afhankelijk van individuele factoren zoals leeftijd, geslacht en trainingsdoelen.
Is Whey Isolate geschikt voor mensen met lactose-intolerantie?

Whey Isolate bevat over het algemeen zeer weinig lactose. Dit maakt het vaak goed verdraagbaar voor mensen met een lactose-intolerantie. Echter, als je extreem gevoelig bent voor lactose, is het raadzaam om een lactosevrij product te kiezen, zoals onze vegan protein.
Maak jouw routine compleet...
Regular price

Sale price

$42.00 USD

Unit price

per

Regular price

Sale price

$37.00 USD

Unit price

per

Regular price

$33.00 USD

Sale price

$33.00 USD

Unit price

per

Regular price

$33.00 USD

Sale price

$33.00 USD

Unit price

per

Regular price

$28.00 USD

Sale price

$22.00 USD

Unit price

per

Regular price

Sale price

$17.00 USD

Unit price

per

Regular price

Sale price

$44.00 USD

Unit price

per

Regular price

$28.00 USD

Sale price

$22.00 USD

Unit price

per

Regular price

$17.00 USD

Sale price

$17.00 USD

Unit price

per

Regular price

$11.00 USD

Sale price

$11.00 USD

Unit price

per

Regular price

$3.00 USD

Sale price

$3.00 USD

Unit price

per