Weet jij niet waar je moet beginnen of ben je op zoek naar wat variatie?
Check onze fitness schema's - beschikbaar voor sporters van 3 niveau's; een 3-daagse, 4-daagse en 6-daagse split.
Regular price
$55.00 USD
Sale price
$0.00 USD
Unit price
per
Sale
Sold out
Gratis sample

Bij elke bestelling ontvang je een gratis sample. Selecteer vóór het afrekenen, in je winkelwagen, een gratis sample naar keuze.
Beschrijving

De fitnessschema's zijn speciaal ontworpen om mensen met een basis, gemiddeld en gevorderd fitnessniveau te helpen bij het opbouwen van kracht, uithoudingsvermogen en algemene fitheid.

De programma's bevatten een combinatie van oefeningen om je kracht, spierconditie en uithoudingsvermogen te vergroten.
Shipping & Returns

Bestellingen die op werkdagen vóór 18:00 worden gedaan, proberen wij dezelfde dag nog te verzenden.

De vermelde prijzen zijn exclusief verzendkosten. De verzendkosten bedragen:
€ 6,95 voor bestellingen onder de € 50,-
Gratis voor bestellingen vanaf € 50,-

Levering verloopt via de postbode of pakketbezorger van PostNL. Over het algemeen zal de aflevering de eerstvolgende werkdag tussen 9:00 en 18:00 plaatsvinden. Helaas kunnen wij het moment van aflevering niet garanderen.

We vervangen alleen defecte of beschadigde artikelen. Als je een artikel wilt ruilen tegen hetzelfde artikel, stuur dan een e-mail naar info@greenfuel.shop en stuur het artikel naar Parallelweg 128 A-11, Beverwijk, Noord Holland, 1948NN, Nederland.
View full details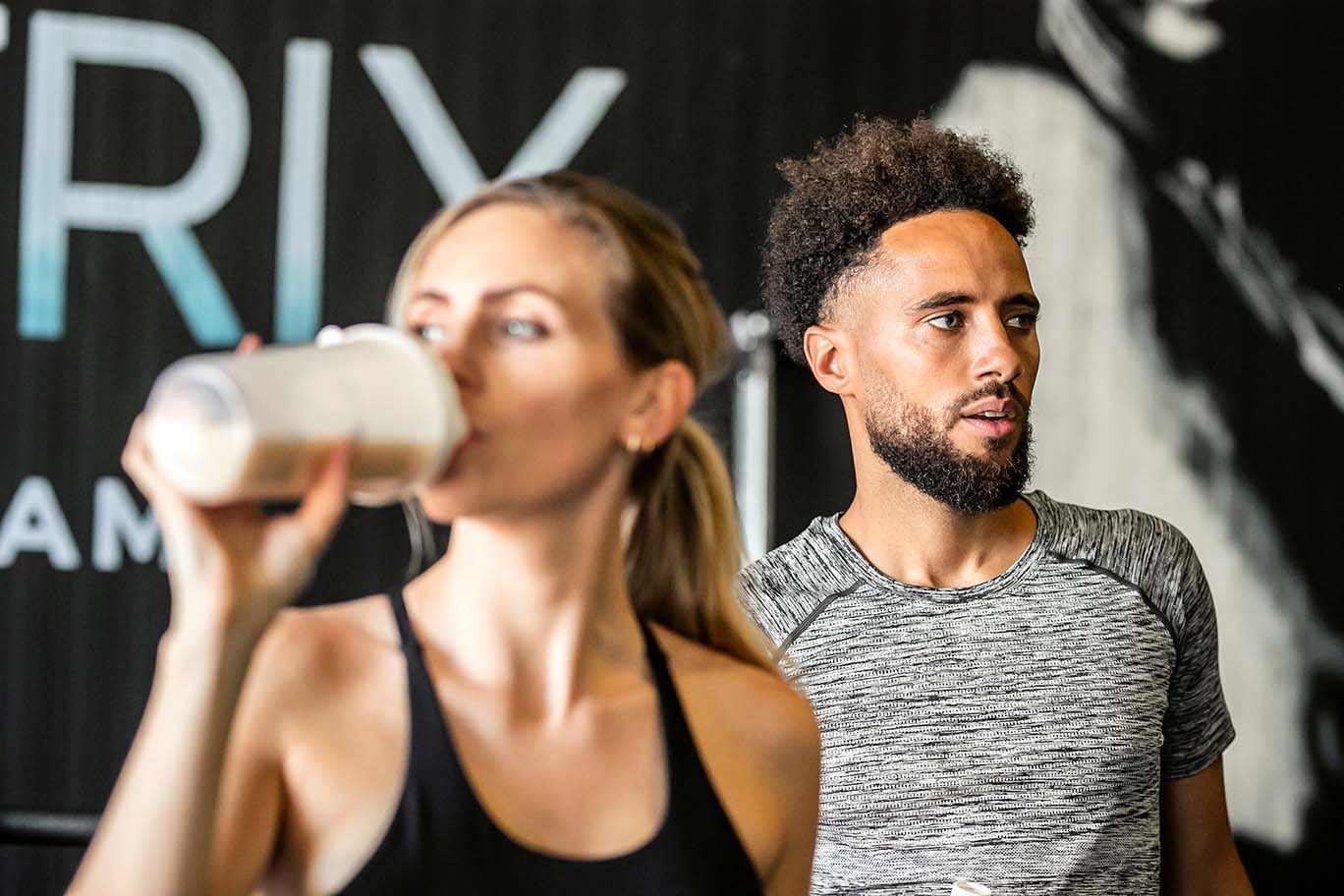 Bereik jouw doelen met Green Fuel!
en geef na een waanzinnige workout je herstel een boost met onze pre workout, intra workout en post workout shakes.
Meer weten
Veelgestelde vragen
Wat zijn de vereisten om te beginnen met het fitnessschema voor beginners?

Het fitnessschema voor beginners vereist geen specifieke voorkennis of ervaring. Een basisfitnessniveau en de wil om te beginnen zijn voldoende.
Kan ik de fitnessschema's uitvoeren in mijn lokale sportschool?

Ja, de fitnessschema's zijn ontworpen om uitgevoerd te worden in vrijwel elke sportschool met de benodigde apparatuur en trainingsfaciliteiten.
Wat moet ik doen als ik niet bekend ben met bepaalde oefeningen in het schema?

Als je niet bekend bent met bepaalde oefeningen, vraag dan een trainer in de sportschool om hulp en uitleg. Zorg ervoor dat je de juiste techniek en vorm gebruikt om blessures te voorkomen.
Moet ik na het voltooien van een niveau doorgaan naar het volgende niveau?

Het is aanbevolen om na het voltooien van een niveau door te gaan met jezelf uit te dagen en je fitnessdoelen verder te ontwikkelen. Dit kun je doen door het hudige niveau te herhalen en de intensiteit te verhogen, of door verder te gaan naar het volgende niveau. Echter, luister altijd naar je lichaam en neem de tijd die je nodig hebt om vooruitgang te boeken.
Maak jouw routine compleet...
Regular price

Sale price

$42.00 USD

Unit price

per

Regular price

Sale price

$37.00 USD

Unit price

per

Regular price

$33.00 USD

Sale price

$33.00 USD

Unit price

per

Regular price

$33.00 USD

Sale price

$33.00 USD

Unit price

per

Regular price

$28.00 USD

Sale price

$22.00 USD

Unit price

per

Regular price

Sale price

$17.00 USD

Unit price

per

Regular price

Sale price

$44.00 USD

Unit price

per

Regular price

$28.00 USD

Sale price

$22.00 USD

Unit price

per

Regular price

$17.00 USD

Sale price

$17.00 USD

Unit price

per

Regular price

$11.00 USD

Sale price

$11.00 USD

Unit price

per

Regular price

$3.00 USD

Sale price

$3.00 USD

Unit price

per